This tab is used to view organization details and provide high-level information about the request. Applicants can enter a nickname for the request, select the types of changes to be made, provide a narrative and upload supporting documents.
To begin, enter in a Nickname for the post-commitment request.

Under Change Requests, select one or more requested changes from the drop-down menu.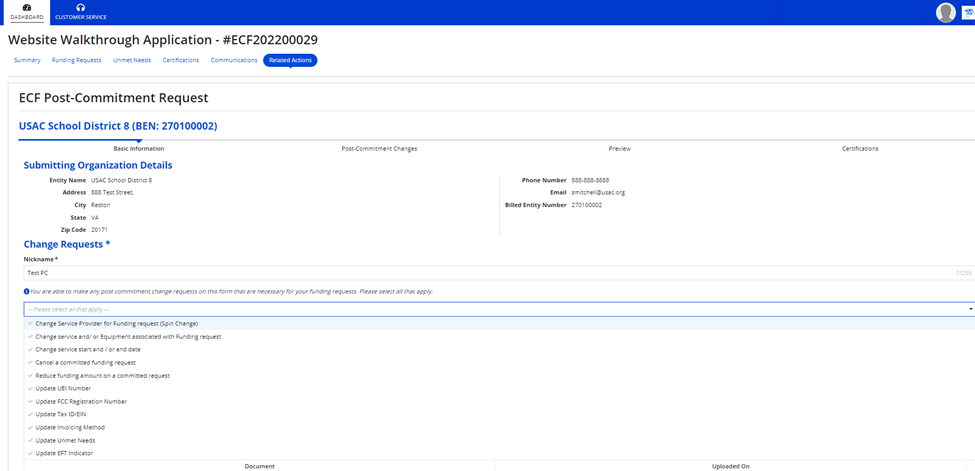 Under Narrative, describe the change being requested.

To update UEI number, FCC Registration Number, TAX ID/EIN or ECF FCC Form 471 Unmet Needs responses, please provide the new values in the narrative box below. Please note that changes to such registration information may require updates to other systems, such as SAM.gov (UEI, Tax ID/EIN) and the FCC's Commission Registration System (CORES) (FCC Registration Number, Tax ID/EIN).

Under Supporting Documents, click on Upload Document to provide any documentation to support your post-commitment request. Supporting documentation is required for all post-commitment requests. You will not be able to add them when updating your funding request details.
Under Contact Information, select whether you are the Main Contact Person for the post-commitment request. If you select no, you will be required to add a Main Contact Person.
Click Save & Continue.