Click My Forms and Requests on Dashboard.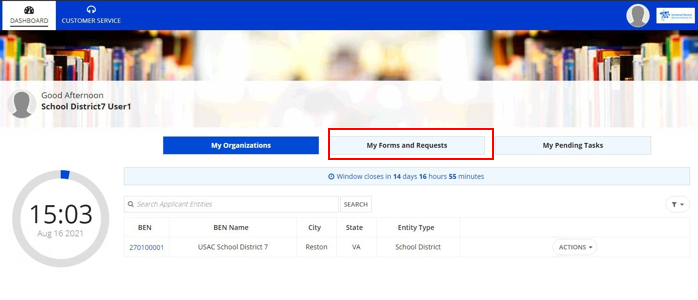 Click on the Application Number for the application you want to appeal.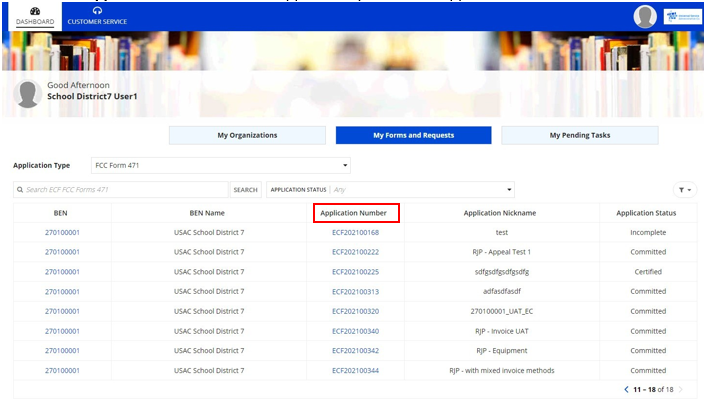 Click on the Related Actions tab.

Click on the Create Appeal icon.

The appeals intake screen will appear. On this screen, you will need to complete the following fields:
Choose a Nickname
What type of decision would you like to appeal?
Select from the Appeal Category dropdown

Cancellation Dispute
Service Dates
 Reasonable Cost Determination
Data Entry Errors
Duplicative Service Issues
Ineligible Entity
No Response/Insufficient Documentation Violation
Red Light Rule
Do Not Pay
Service Eligibility
Service Substitution
SPIN Change
FRN Cancellation
FRN Reduction
UEI
FCC Registration Number
Tax ID/EIN Number
Number of Connected Devices/Connections Requested to Meet Unmet Needs

Select from the Appeal Type dropdown
Are you the main contact person? Yes or No

If you click no, you will be required to add a "Main Contact Person"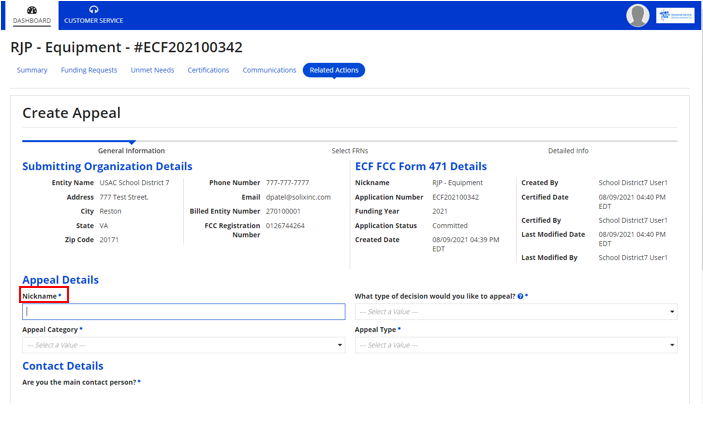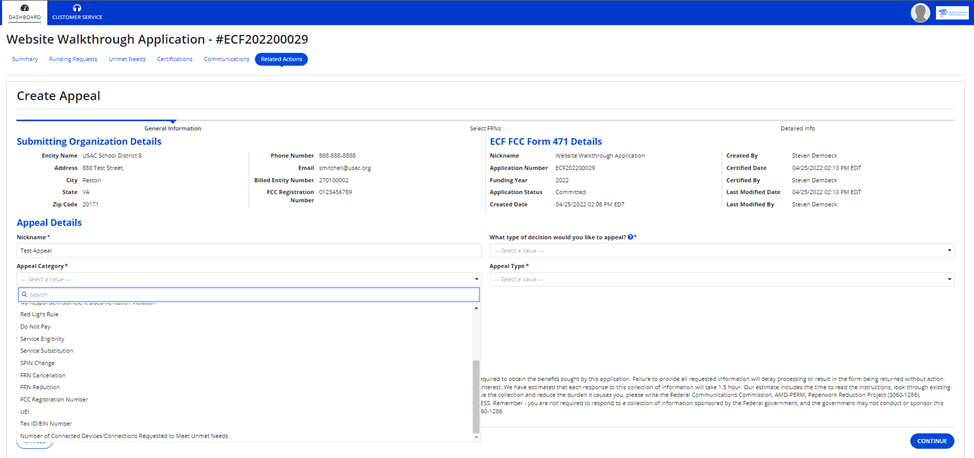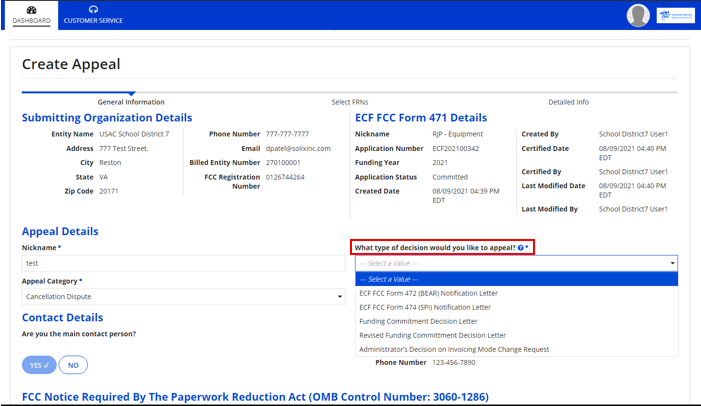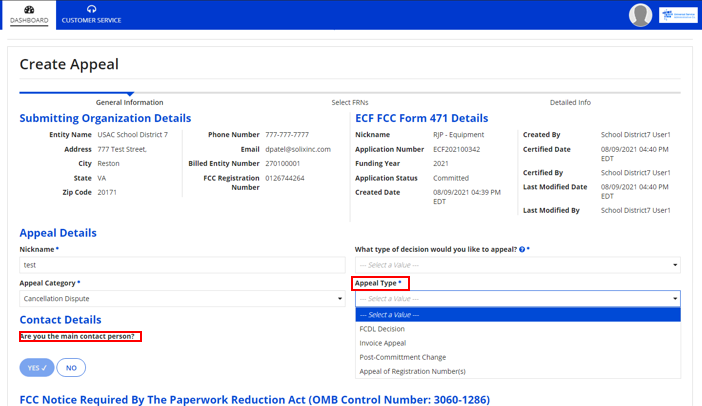 Click Continue.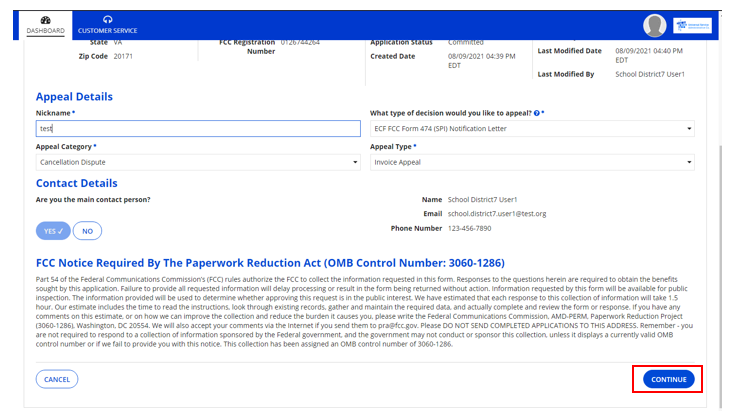 Select the checkbox next to the FRN(s) you wish to include in your appeal. Once you have checked the box next to the FRNs you want to include in your appeal, click Add FRNs on the right side.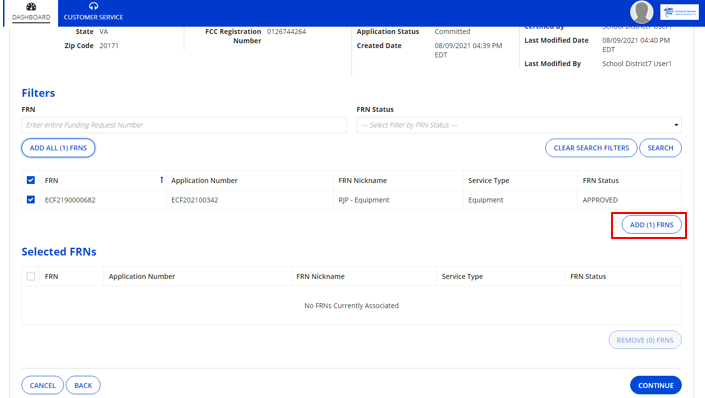 The FRNs you selected will appear under Selected FRNs. Click Continue.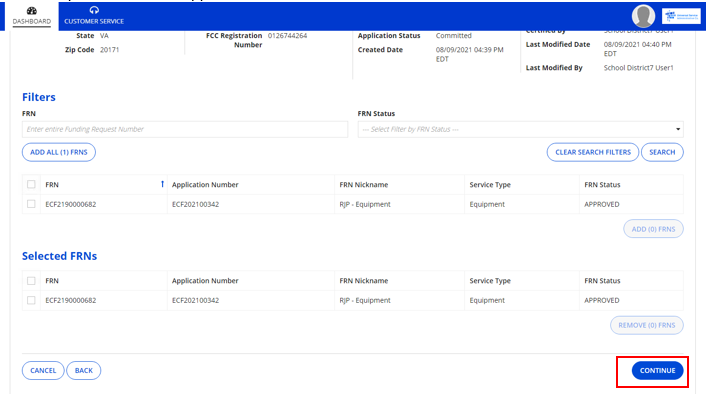 Under Narrative, provide an explanation of the relief sought through the appeal, or provide any other relevant information regarding this appeal. If you want to appeal multiple USAC decisions, please list all of the decisions you wish to appeal. You may also upload supporting documentation, but it is not required. Then click Submit.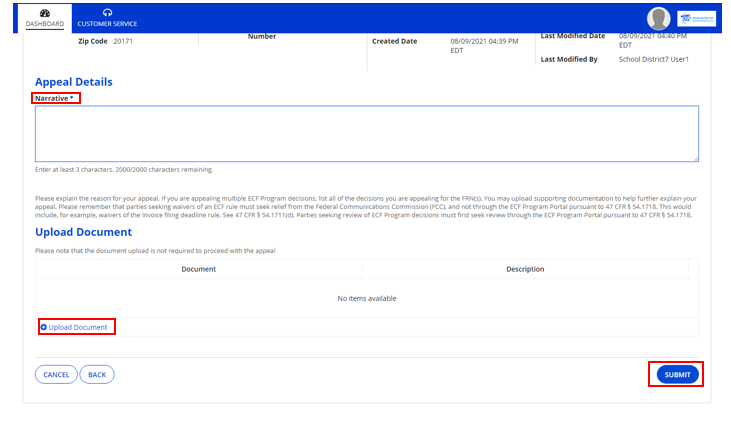 You are then able to view the submitted appeal.

You will be able to view the information submitted in the appeal record on this screen.